Bank of England Used as Bitcoin Advertising Board Stoking Inflationary Fears
In a bid to wake people to the dangers of Modern Monetary Theory (MMT), a message that read "printing money is stealing from the poor," accompanied by a Bitcoin symbol, was projected on the Bank of England (BoE) building.
The incident has highlighted the disconnect between economic policy and cryptocurrency in general. With alarm bells sounding over the global economy's health, can we expect a mass awakening to the financial fraud being perpetrated against the people?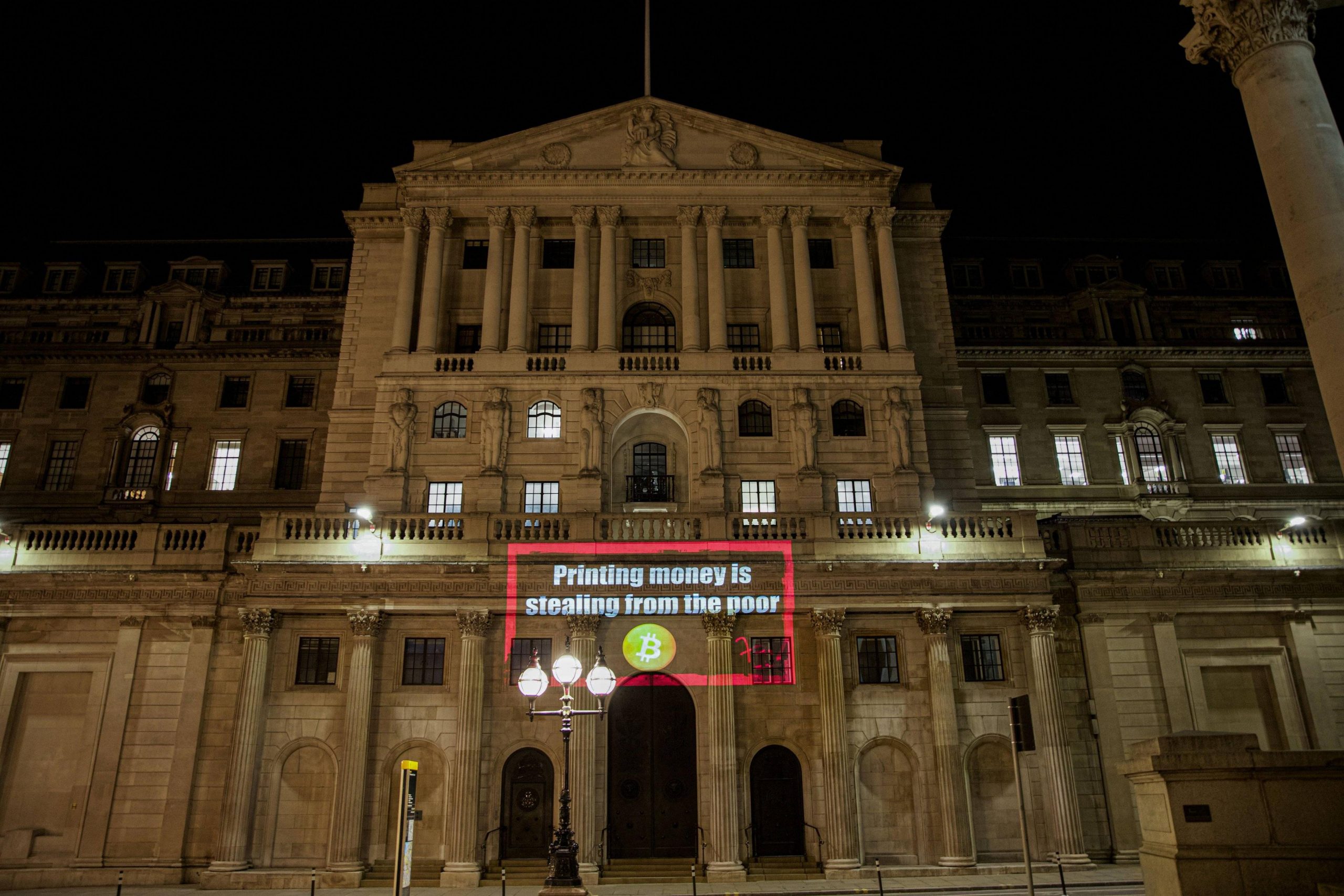 Source: Reddit.com
Central Banks and Bitcoin Don't Get on
The core idea behind MMT states that governments can and should print as much money as needed. This is because they have a monopoly over the fiat money supply and cannot go broke or insolvent.
"Put simply, such governments do not rely on taxes or borrowing for spending since they can print as much as they need and are the monopoly issuers of the currency."
Critics of MMT argue that this philosophy goes against the conventional understanding of the government's role in society, the nature of money, the purpose of taxation, and fiscal responsibility. There's also the matter of inflationary pressure that builds from the excessive money supply.
With its 21 million capped supply, Bitcoin is held up by cryptocurrency advocates as the antithesis to this model. But how it would fare replacing global money, at least on layer 1, is a different matter entirely.
Nonetheless, regardless of the feasibility of that scenario, true to its creator's intent, Bitcoin has come to symbolize the opposite of reckless monetary policy in the digital age.
For that reason, central banks tend to carry negative views towards cryptocurrency. Earlier this year, at a panel discussion at the World Economic Forum, BoE Governor Andrew Bailey warned that cryptocurrency, in particular Bitcoin, would not last due to a "lack of design and governance."
Inflationary Fears Begin to Creep
The weekend saw Warren Buffett address Berkshire Hathaway shareholders warning that the company is facing inflationary pressures.
His firm reported strong profits of $11.7 billion. But Buffett drew attention to rising prices due to economic stimulus and a "healing labor market." He added that people are flush with money and are willing to pay higher prices.
"We're seeing very substantial inflation. It's very interesting. We're raising prices. People are raising prices to us and it's being accepted."
To settle concerns, the U.S. central bank released a statement in which they labeled inflationary pressures as "transitory."
However, Chief Economic Advisor at Allianz, Mohamed El-Erian, takes a different view. El-Erian said he believes inflation will be persistent. Adding that the Fed has backed itself into a corner by describing inflation as "transitory."
Given the mysterious Bitcoin projections on the BoE building and earlier this month on the Houses of Parliament, it's clear that confidence in central banks is on the wane.
Source: BTCUSD on TradingView.com
TA: Bitcoin Fails Again, Here's Why BTC Remains At Risk of More Losses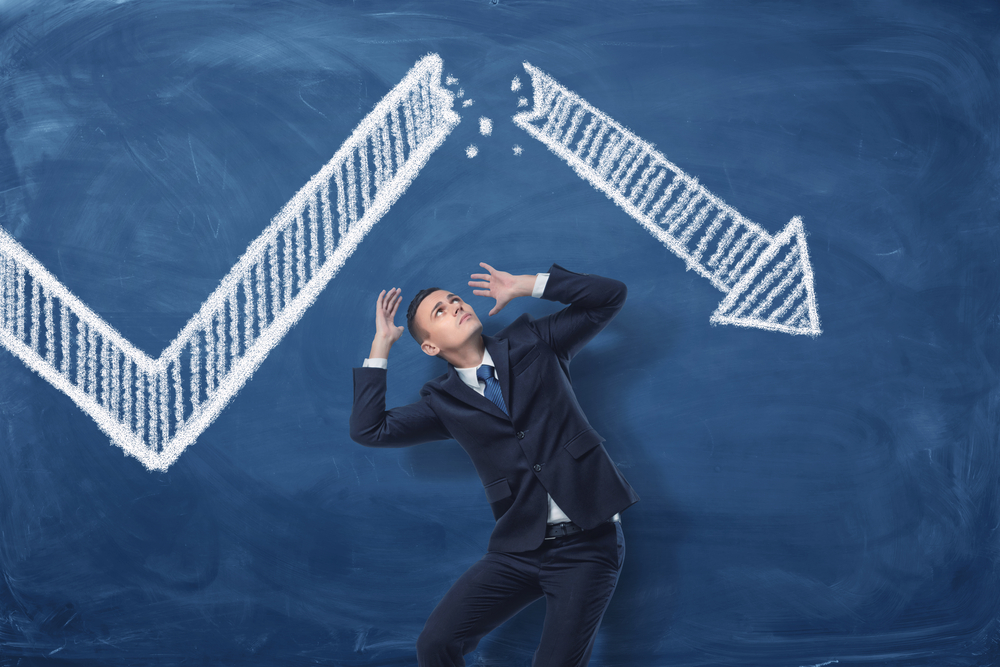 Bitcoin price failed once again to clear the $60,000 resistance zone against the US Dollar. BTC is showing a few bearish signs, but the $52,500 support holds the key.
Bitcoin failed to gain pace above $59,500 and it even struggled to test $60,000.
The price is now trading near the $55,500 support and the 100 simple moving average (H4).
There was a break below a key contracting triangle with support near $58,000 on the 4-hours chart of the BTC/USD pair (data feed from Kraken).
The pair is recovering losses, but it is facing a strong resistance near $57,000.
Bitcoin Price Trims Gains
Bitcoin cleared the $58,800 and $59,000 resistance levels. It even spiked above $59,500 level, but there was no follow through move. It struggled to even test the $60,000 resistance zone.
As a result, there was a bearish reaction below the $58,500 and $58,000 support levels. There was also a break below a key contracting triangle with support near $58,000 on the 4-hours chart of the BTC/USD pair. The pair dived below the $55,500 level and the 100 simple moving average (H4).
It traded as low as $53,445 and it is currently correcting losses. There was a break above the $54,000 and $54,500 levels. Bitcoin even climbed above the 23.6% Fib retracement level of the recent drop from the $59,590 high to $53,445 low.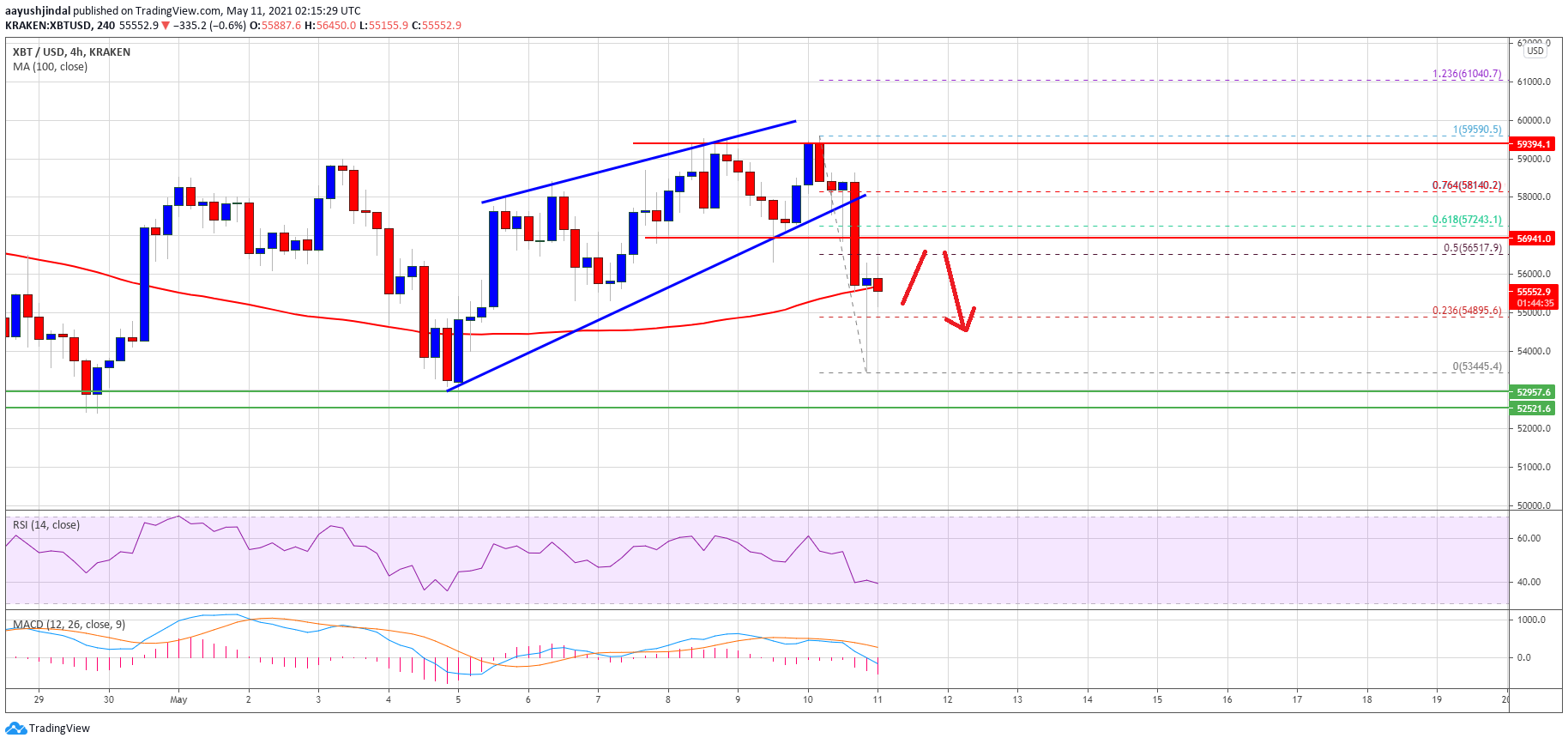 Source: BTCUSD on TradingView.com
The price is now trading near the $55,500 support and the 100 simple moving average (H4). An initial resistance is near the $56,500 level. It is close to the 50% Fib retracement level of the recent drop from the $59,590 high to $53,445 low.
The key resistance is now near the $57,000 level. A successful break above the $57,000 level is needed to start a fresh increase towards the $59,500 resistance zone in the near term.
More Losses in BTC?
If bitcoin fails to clear the $56,500 resistance or $57,000, it could extend its decline. An initial support on the downside is near the $54,500 level.
The first key support is near the $53,500 level and the recent low. Any more losses might call for a test of the main $52,500 support zone.
Technical indicators:
4-hours MACD – The MACD is slowly losing pace in the bearish zone.
4-hours RSI (Relative Strength Index) – The RSI for BTC/USD is now close to the 40 level.
Major Support Levels – $54,500, followed by $53,500.
Major Resistance Levels – $56,500, $57,000 and $59,500.
NFL Star Quarterback Tom Brady Hops on the Bitcoin Bandwagon, Turns on Laser Eyes – Featured Bitcoin News
Tom Brady, who is widely known as the greatest quarterback of all time, has hopped on the bitcoin bandwagon. The seven-time Super Bowl champion has added laser eyes to his Twitter profile.
Tom Brady Rumored to Be Loading up on Bitcoin
Football star Tom Brady has hopped on the bitcoin train. The Tampa Bay Buccaneers quarterback, who plays in the National Football League (NFL), is widely considered to be the greatest quarterback of all time. He became the G.O.A.T. (greatest of all time) in NFL history after winning his sixth Super Bowl two years ago. Brady has since won another Super Bowl.
Responding to a tweet by Blockworks' Jason Yanowitz that says: "Rumor has it Tom Brady is loading up on bitcoin. Retweet if you think the GOAT should turn on laser eyes. Let's make it happen." A few hours later, Brady replied: "Hmmmm should I change it??"
Without revealing whether he has bought bitcoin, the star quarterback proceeded to change his profile picture on Twitter to one with laser eyes.
The laser eyes meme has swept through the bitcoin community since February with the underlying meaning that anyone donning the eyes is laser-focused on bitcoin's price rising to $100,000. Politicians, celebrities, and investors have partaken and put laser eyes on their profile images.
The crypto community is very excited to have Brady onboard, viewing his laser eyes activation as very bullish. Many people on social media are already calling him a bitcoiner.
Microstrategy CEO Michael Saylor tweeted: "Bitcoin now has a star quarterback. Welcome to the team Tom Brady." He explained: "Laser eyes proclaim a technology to guarantee the human rights of life, liberty, & property. Laser eyes channel action even as they protect from dilutive distraction. Laser eyes signal intent to make bitcoin an instrument of economic empowerment." The Nasdaq-listed company has amassed almost 100K bitcoins for its treasury.
Angel investor Balaji Srinivasan, formerly Coinbase's CTO and general partner at Andreessen Horowitz, commented:
We have laser-eyed mayors, congressmen, senators, billionaires, and actors. Now we have the greatest quarterback of all time. Bitcoin has only two more levels left: the first laser-eyed central banker, and the first laser-eyed head of state.
The seven-time Super Bowl champion is also planning to launch a non-fungible token (NFT) platform called Autograph this spring, CNN reported last month. Autograph will also produce NFT's featuring Brady.
A growing number of professional athletes are asking to be paid in bitcoin. Russell Okung, who famously said "pay me in bitcoin" and then opted to convert half of his $13-million salary to BTC, wrote: "Looks like Tom Brady is the tipping point. So many athletes are hitting me about bitcoin and crypto, I'm doing calls every day. I love it but I need to find a better way to automate."
Early this month, the number one NFL draft pick, Trevor Lawrence, put his signing bonus in cryptocurrencies, estimated to be worth $24 million. In April, Sean Culkin, a tight end for the Kansas City Chiefs, said he would take his 2021 salary in bitcoin. In addition, the Sacramento Kings, an American professional basketball team, said it will offer everyone in its organization the option of getting their salary paid in bitcoin.
Do you think Tom Brady is loading up on bitcoin? Let us know in the comments section below.
Image Credits: Shutterstock, Pixabay, Wiki Commons
Binance Adds SHIB And Triggers 150% Rally Step Aside DOGE?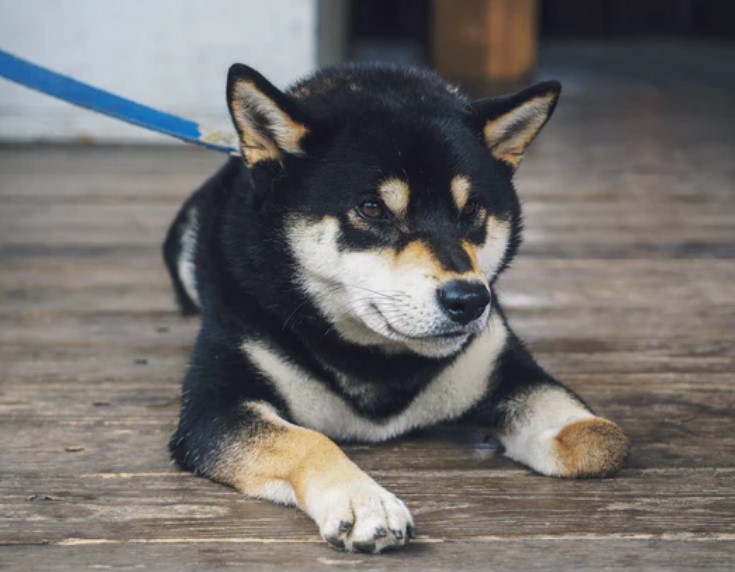 With a 146.3% rally in the daily chart and high volatility across the board, Shiba Inu (SHIB) has been listed in Binance, Huobi, and FTX. Almost immediately after the announcement, Dogecoin (DOGE) "evil" version saw new all-time highs and has been moving to lower lows and higher highs, as the news of its listing spread.
SHIB operates under the standard ERC-20 with around 1.000.000.000.000.000 coins in its total supply. However, data from CoinGecko indicates that Shiba Inu's actual supply is unknown. Previously, it was available on decentralized exchange Uniswap.
According to the official listing announcement by Binance, SHIB and DOGE have similarities, they are both considered "meme" coins and apparently have strong support from their respective communities.
Unlike DOGE, Shiba Inu is ShibaSwap's native token and will be part of the incentives users will receive to trade on this decentralized exchange. Binance claims that Shiba Inu's total supply is already in full circulation.
The exchange clarified that around 60% of its supply is held by the top 5 wallets. Therefore, it has a highly centralized supply, like DOGE.
SHIB, The "Dogecoin Killer"?
According to its official website, Shiba Inu is a "spontaneous" community project with the potential to be a "Dogecoin Killer". The Shiba Inu ecosystem will be comprised of LEASH, a limited supply token, to provide users with special rewards, and BONE, a separate token with details still to be revealed.
Data provided by "Shib Informer" claim that in the past 24-hours SHIB holders grew to 283,500 with a 156% rally in its price. At its peak, trading volume was high enough to place this token in the number 19 and later number 15 position in Coinmarketcap.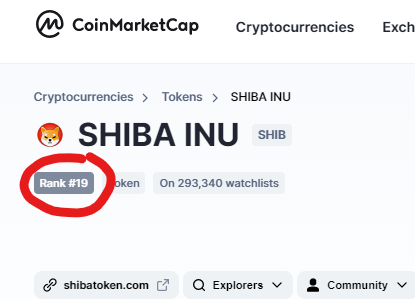 If true, the data supports Binance exchange CEO, Changpeng Zhao. He said the following on Shiba Inu listing:
Some have voiced concerns about $SHIB listing. We follow users. There is a large number of users demanding it, to the point where we ran out of ETH deposit addresses due to SHIB today. Never happened before for any other ERC20 coin. Not endorsing it. Super high risk. NFA.
"CZ" later clarified that he doesn't own the coin, but looks to provide a "neutral marketplace". The exchange's decision was very criticized. Many raised similar questions about the legitimacy of the project and, like DOGE's detractors, believe it could "hurt" the crypto industry in the long run. Economist Michaël van de Poppe said the following:
My point of view on $SHIB?  Everyone should do what they want to do, when they want to do that. However, things like $DOGE, $SHIB, #SafeMoon take away the spotlight from the decentralized future we're trying to build. And 90% of the people will lose money on it.
At the time of writing, Shiba Inu trades at $ 0,000033 with massive gains in the lower and higher timeframes.