Cartesi (CTSI), iExec (RLC), Mirror Protocol (MIR) and Tellor (TRB) are launching on Coinbase Pro
Starting Today Tuesday May 4, transfer CTSI, RLC, MIR and TRB into your Coinbase Pro account ahead of trading. Support for CTSI, RLC, MIR and TRB will be available in all Coinbase's supported jurisdictions. CTSI, TRB and MIR will not be supported in New York State. Trading will begin on or after 9AM Pacific Time (PT)Thursday May 6, if liquidity conditions are met.
One of the most common requests we receive from customers is to be able to trade more assets on our platform. Per the terms of our listing process, we anticipate supporting more assets that meet our standards over time. Most recently we have added trading support for Tether (USDT), Ampleforth Governance Token (FORTH), 1inch (1INCH), Enjin Coin (ENJ), NKN (NKN), Origin Token (OGN), Ankr (ANKR) Curve DAO Token (CRV), Storj (STORJ), Cardano (ADA), SushiSwap (SUSHI), Polygon (MATIC) SKALE (SKL), The Graph (GRT), Aave, (AAVE), Bancor (BNT), Synthetix (SNX), Filecoin (FIL), and Uniswap (UNI), along with supporting additional order books. Coinbase continues to explore support for new digital assets.
Starting immediately, we will begin accepting inbound transfers of CTSI, RLC, MIR and TRB to Coinbase Pro. Trading will begin once liquidity conditions are met.
Once sufficient supply of CTSI, RLC, MIR and TRB is established on the platform, trading on our CTSI-USD, CTSI-BTC, RLC-USD, RLC-BTC, MIR-USD, MIR-BTC, MIR-EUR, MIR-GBP, TRB-USD and TRB-BTC order books will launch in three phases, post-only, limit-only and full trading. If at any point one of the new order books does not meet our assessment for a healthy and orderly market, we may keep the book in one state for a longer period of time or suspend trading as per our Trading Rules.
We will publish tweets from our Coinbase Pro Twitter account as each order book moves through the phases.
Cartesi (CTSI) is a utility token that powers the Cartesi network, which aims to solve blockchain scalability and high fees using a technology called Optimistic Rollups. CTSI can be used for staking and fees for processing data on the network. Notably, Cartesi enables smart contract creation using mainstream programming languages.
iExec (RLC) an Ethereum token for the iExec cloud platform in which users can monetize and rent computing power and data. iExec enables developers to power applications on what is described as "a decentralized marketplace for cloud resources."
Mirror Protocol (MIR) is an Ethereum token that governs the Mirror Protocol which "allows the creation of fungible assets, that track the price of real world assets." The project aims to enable 24/7 equities trading by minting "synthetic" versions of the real thing. MIR tokens can be used to propose and vote on important changes to the protocol.
Tellor (TRB) is a decentralized oracle network that allows smart contracts on Ethereum to securely connect to external data sources. TRB (a.k.a. "Tributes") is an Ethereum token that powers the Tellor network and incentivizes honest reporting of external data.
CTSI, RLC, MIR and TRB are not yet available on Coinbase.com or via our Consumer mobile apps. We will make a separate announcement if and when this support is added.
You can sign up for a Coinbase Pro account here to start trading. For more information on trading CTSI, RLC, MIR and TRB on Coinbase Pro, visit our support page.
###
Please note: Coinbase Ventures may be an investor in the crypto projects mentioned here, and additionally, Coinbase may hold such tokens on its balance sheet for operational purposes. A list of Coinbase Ventures investments is available at https://ventures.coinbase.com/. Coinbase intends to maintain its investment in these entities for the foreseeable future and maintains internal policies that address the timing of permissible disposition of any related digital assets, if applicable. All assets, regardless of whether Coinbase Ventures holds an investor or Coinbase holds for operational purposes, are subject to the same strict review guidelines and review process.
This website contains links to third-party websites or other content for information purposes only ("Third-Party Sites"). The Third-Party Sites are not under the control of Coinbase, Inc., and its affiliates ("Coinbase"), and Coinbase is not responsible for the content of any Third-Party Site, including without limitation any link contained in a Third-Party Site, or any changes or updates to a Third-Party Site. Coinbase is not responsible for webcasting or any other form of transmission received from any Third-Party Site. Coinbase is providing these links to you only as a convenience, and the inclusion of any link does not imply endorsement, approval or recommendation by Coinbase of the site or any association with its operators.
Crypto is a new type of asset. Besides potential day to day or hour to hour volatility, each crypto asset has unique features. Make sure you research and understand individual assets before you transact.
All images provided herein are by Coinbase.
---
Cartesi (CTSI), iExec (RLC), Mirror Protocol (MIR) and Tellor (TRB) are launching on Coinbase Pro was originally published in The Coinbase Blog on Medium, where people are continuing the conversation by highlighting and responding to this story.
Bitcoin Has Spent 3 Months Bouncing Between $45,000 and $60,000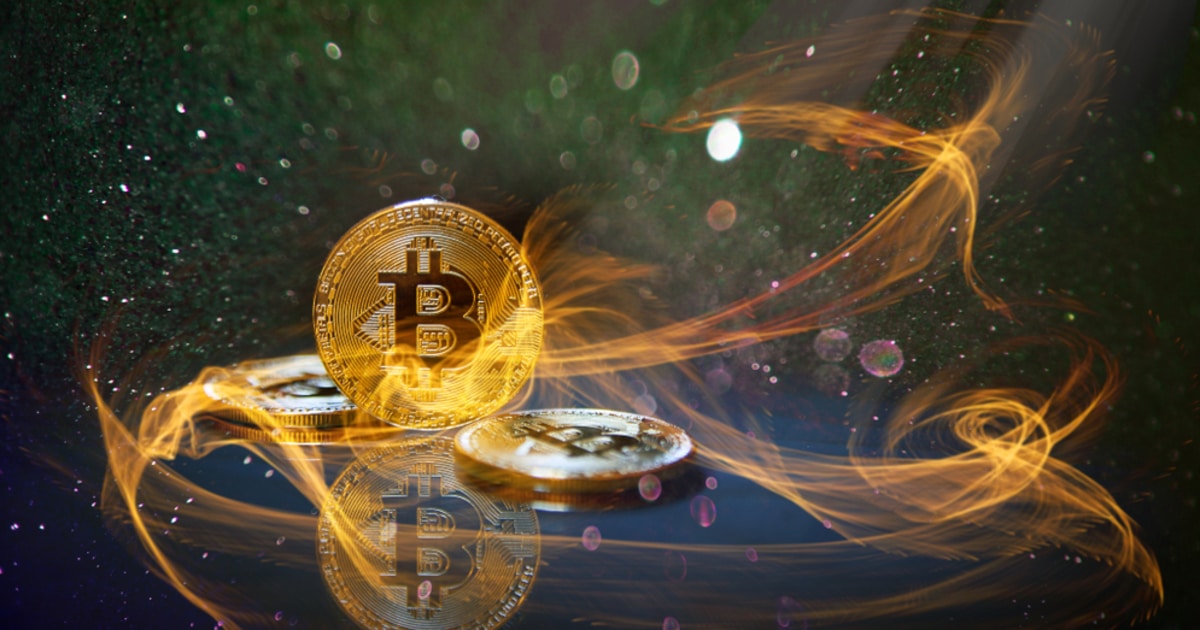 Bitcoin's upward momentum has dried up because it has spent three months bouncing between $45k and $60k, as alluded to by market analyst Lark Davis.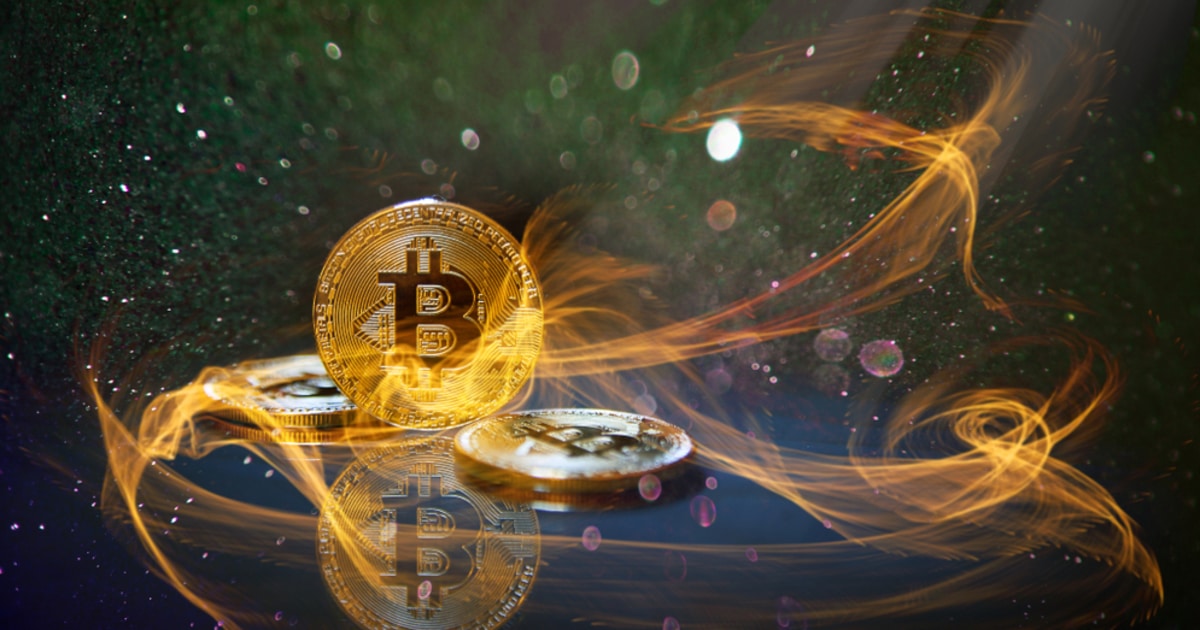 BTC hit a new all-time high (ATH) above $64,500 in mid-April, but a correction to the $46-48k area has been imminent.
This has been triggered by speculations that the American administration will increase capital gain taxes, new market entrants triggering panic selling, and revelations about Tesla stopping Bitcoin transactions based on environmental factors.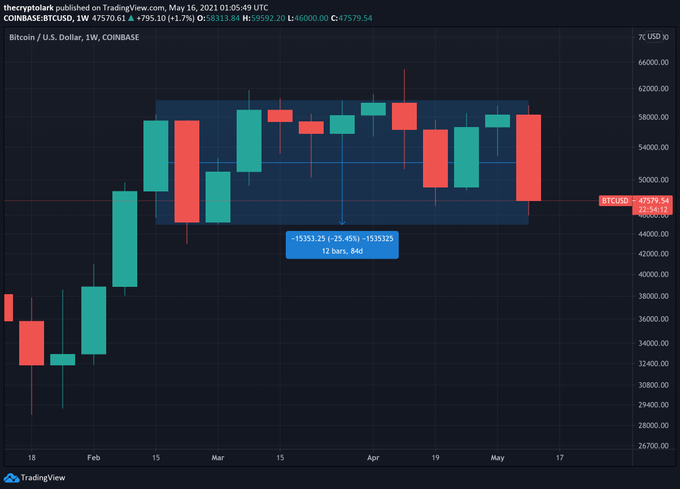 BTC is hovering around the $49.2k price at the time of writing, according to CoinMarketCap. Davis believes that Bitcoin finds itself in a ranging market, which signifies an accumulation zone. 
On the other hand, Santiment has acknowledged that BTC supply on crypto exchanges is back to high levels. The on-chain metrics provider explained:
"The supply of Bitcoin sitting on exchanges is currently back to its highest level since January 14th. The 4-month high is indicative of fear."
Nevertheless, financial analyst William Clemente trusts that big money is buying the fear. 
Bitcoin ETF is the next rocket fuel
According to Real Vision Group CEO Raoul Pal, Bitcoin ETF is the next rocket fuel in the market. He noted:
"The ETF is the next rocket fuel for this market. The Wall of Money keeps coming, but it takes time for everyone to get internal approvals. I have so many conversations helping hedge funds."
Bitcoin Exchange Traded Fund (ETF) is a type of security that tracks the overall price of Bitcoin and enables investors to trade and purchase shares of it on traditional exchanges, circumventing crypto trading platforms.
In March, Jesse Powell, the co-founder and CEO of leading American crypto exchange Kraken, suggested that the crypto market was entering the early stages of mainstream adoption due to the rise in popularity of Bitcoin ETF.
For instance, at least 6 US Bitcoin ETF applications from Wisdom Tree, VanEck, NYDIG Asset Management, Valkyrie Digital Assets, Skybridge and First Trust, and Fidelity Investments are currently awaiting approval. 
Image source: Shutterstock
Neironix – Rating analytical agency
© 2021 "Neironix.io" network edition. Founders: Мараховка А.В.,
Венгерец А.В.,
Худяков Э.А.,
Ахмиджанов Д.Р.,
Чичеров А.В.
Certificate of registration of mass media: ЭЛ № ФС 77 – 77144 by 08.11.2019.
Issued by the Federal service for supervision of communications, information technology and mass communications.
Editor-in-chief: Худяков Э.А, e-mail address: Ie@neironix.io,
editorial phone: +79825071222. 18+
Bitcoin Is Still the Cryptocurrency to Own Despite Current Struggles, says SkyBridge Capital Founder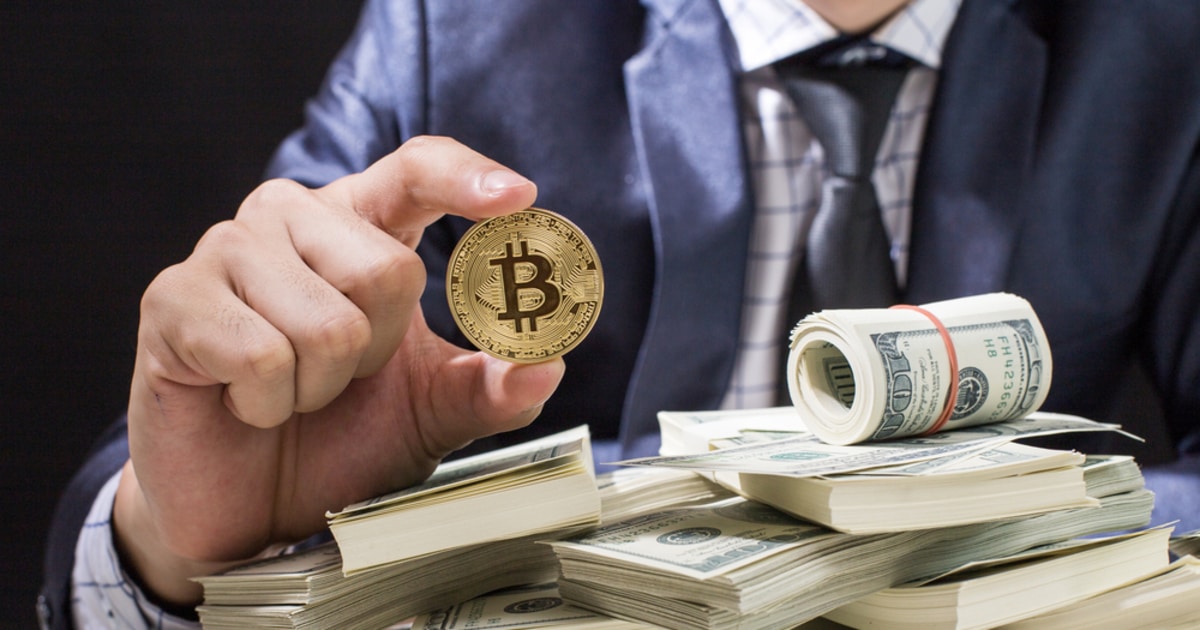 After hitting an all-time high above $64,500 in mid-April, Bitcoin (BTC) has been struggling to breach the $60k price level as corrections have been imminent.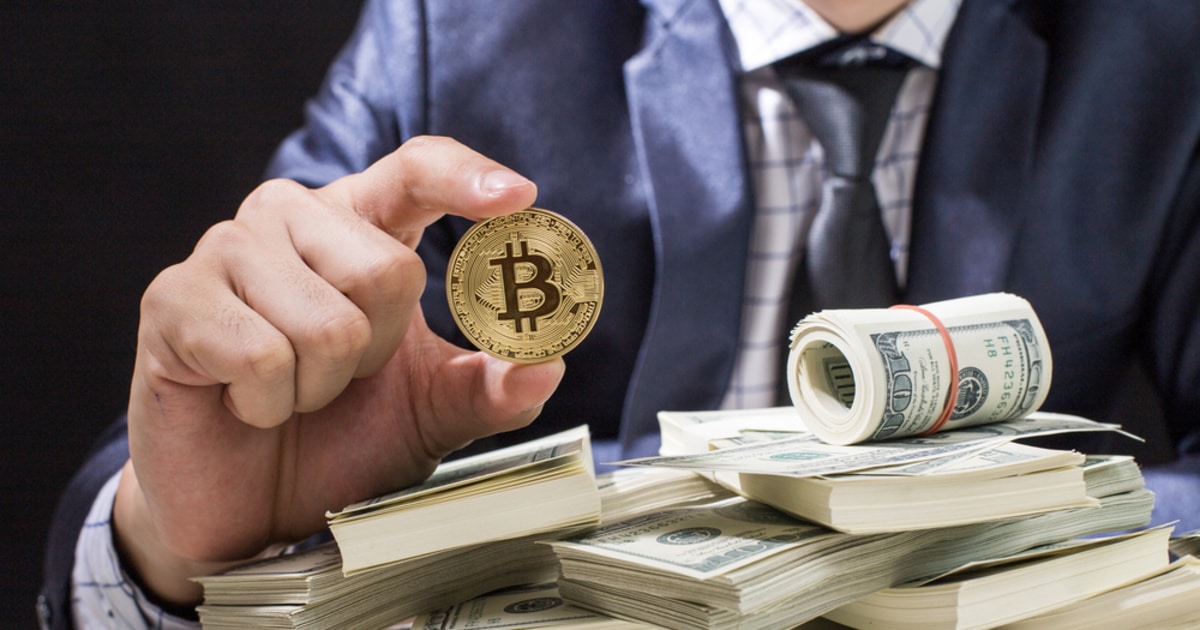 The leading cryptocurrency recently nosedived to lows of $46K as Tesla Inc. announced that the company would shun BTC transactions due to negative environmental factors. 
Nevertheless, SkyBridge Capital founder Anthony Scaramucci believes that Bitcoin is still the cryptocurrency to watch because it has attained "escape velocity." He explained:
"Bitcoin is still the cryptocurrency to own even as it struggles in recent weeks while altcoins surge."
Bitcoin is still a viable investment vehicle
Scaramucci, who served as the White House communications director under President Trump's administration, pointed out that it was important for people to hold at least some BTC or they will be sure to miss out. 
He explained:
"Even with growing prominence of altcoins, Bitcoin has been able to maintain its supremacy as the apex predator in digital currency."
The SkyBridge Capital founder has been voicing his advocacy for Bitcoin, as evidenced by SkyBridge's overall BTC exposure of nearly $385 million.
Earlier this year, Scaramucci noted that it was the new age of micro investors as retail traders shunned Wall Street and triggered bull runs in stocks like GameStop Inc., which was positive for Bitcoin (BTC).
He acknowledged that the GameStop phenomenon served to emphasize financial decentralization as low-cost trading and smartphones were coming in handy by democratizing the traditional way of managing money.
Bitcoin's dominance falls
Bitcoin has been in a consolidation state since it hit record-highs above $64.5k last month. BTC is trading below the psychological mark of $50k at $44,408 at the time of writing, according to CoinMarketCap.
The lack of upward momentum recently made Bitcoin's dominance fall to 44%, which is the lowest level BTC has gotten since 2018. 
Nevertheless, crypto analyst Carl Martin tweeting under the pseudonym The Moon believes that such drops are usually followed by a 30% pump in the Bitcoin market. 
Image source: Shutterstock