Dogecoin, the leading indicator for alt season?
Dogecoin (DOGE) has been the poster child of altcoins for a very long time, particularly as it's been around since 2013, making it one of the oldest cryptocurrencies in existence. The inflationary meme-coin quickly became synonymous with wild price pumps due to its small nominal value and concentrated holdings.
Doge starts altseason by the way in case you've forgot.

— BIG DOG (@MoonOverlord) April 16, 2021
Such unprecedented short-term price rallies history caused some investors to use DOGE price as a leading indicator for an altcoin season.
But this probably does make some sense. After all, Dogecoin is nothing more than a meme-based coin. There has been no development activity over the past couple of years, and not that many of its users run a full node.
Also, take notice of how incredible price moves have been the norm rather than an exception for Dogecoin in the past four years. There have been 16 weekly performances higher than 30% and six of those presented 100% or higher gains.
If major Dogecoin holders sell most of their coins, it will get my full support. Too much concentration is the only real issue imo.

— Elon Musk (@elonmusk) February 14, 2021
To this day, the top 693 addresses keep 79.2% of the total DOGE in circulation. This astonishing statistic has even been a large source of criticism by Elon Musk, the CEO of Tesla and SpaceX. It is worth highlighting that the most recent price spikes have been directly linked to Musk's memes and tweets revolving around Dogecoin.
However, for one to claim that Dogecoin is effectively an altcoin season indicator, there must be evidence of such pumps preceding the broader market positive performance.
On July 7, 2020, DOGE posted a 73% gain in less than 36 hours. While the effect didn't last for more than three days, altcoins did begin to surge in value a couple of weeks later. The altcoin market capitalization rose from $105 billion to $130 billion, which is a 24% increase in just 10 days.
Meanwhile, the November 2020 pump tells a different story as DOGE followed the path of the remaining altcoins. Moreover, no altcoin season followed over the next weeks as market capitalization stabilized below $210 billion.
On the other hand, the early-2021 incredible 182% DOGE pump that took place over the course of two days did signal an altseason. Some 36 hours later, the altcoin market cap initiated a 50% rally, boosting it to $340 billion.
An even more substantial effect took place on Jan. 18, as the meme-coin hiked over 1,000%. Three days later, the altcoin market cap started a 60% rally to $560 billion.
However, the most recent activity might provide different interpretations as the altcoin rally began some three weeks before Dogecoin aimed for new highs.
Therefore, considering the five pumps analyzed, there have been three pieces of evidence of the Dogecoin pump preceding a broader altcoin rally. However, this incidence ratio might be enough for most adventurous traders.
It is worth noting that comparing such findings with other major altcoins would be a good idea before concluding that the meme-driven coin is effectively a good indicator for alt season. If Dogecoin lives up to its fame amid an onslaught of positive headlines, then the new $0.61 all-time high is a presage of positive momentum for altcoins.
Meanwhile, VORTECS™ data from Cointelegraph Markets Pro began to detect a bullish outlook for DOGE on April 29, prior to the recent price rise.
The VORTECS™ Score, exclusive to Cointelegraph, is an algorithmic comparison of historic and current market conditions derived from a combination of data points including market sentiment, trading volume, recent price movements and Twitter activity.
As seen in the chart above, the VORTECS™ Score began to climb on April 29 and reached a high of 72 before spiking to 77 again on May 3. It's worth noting that the VORTECS™ Score peaked roughly 12 hours before the price spiked 45% to a new all-time high at $0.61.
The views and opinions expressed here are solely those of the author and do not necessarily reflect the views of Cointelegraph. Every investment and trading move involves risk. You should conduct your own research when making a decision.
Bitcoin Has Spent 3 Months Bouncing Between $45,000 and $60,000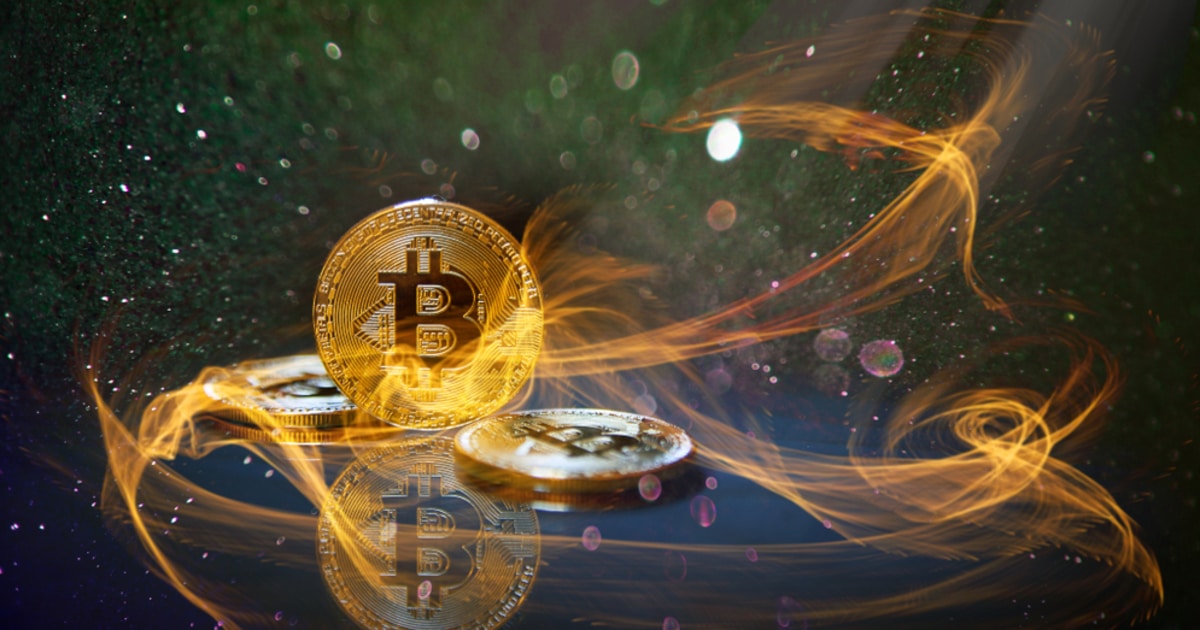 Bitcoin's upward momentum has dried up because it has spent three months bouncing between $45k and $60k, as alluded to by market analyst Lark Davis.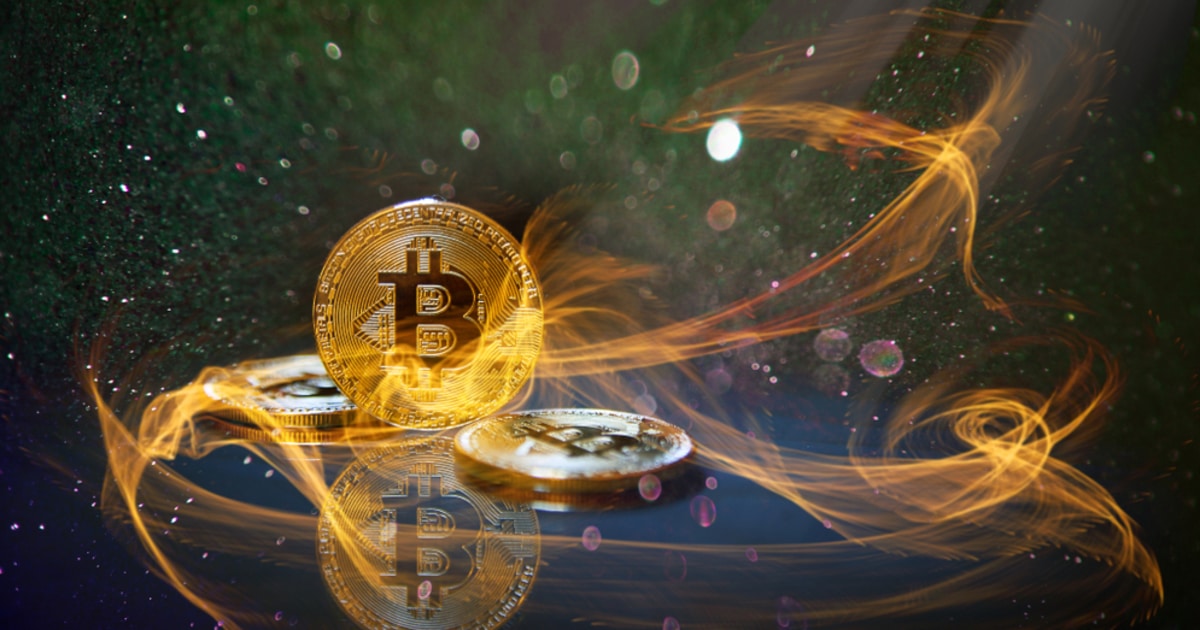 BTC hit a new all-time high (ATH) above $64,500 in mid-April, but a correction to the $46-48k area has been imminent.
This has been triggered by speculations that the American administration will increase capital gain taxes, new market entrants triggering panic selling, and revelations about Tesla stopping Bitcoin transactions based on environmental factors.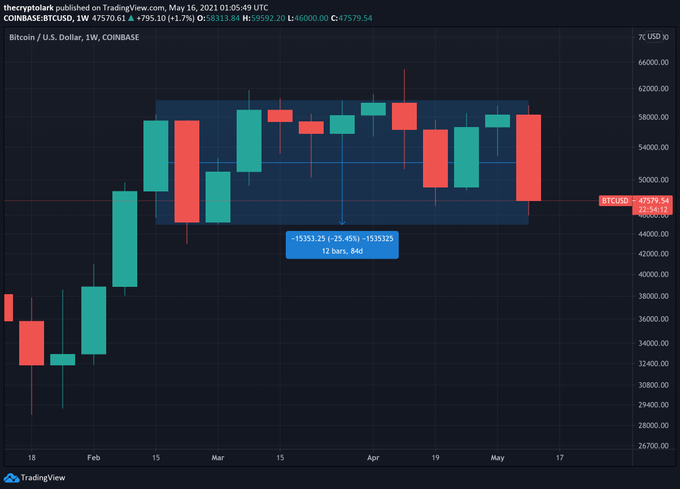 BTC is hovering around the $49.2k price at the time of writing, according to CoinMarketCap. Davis believes that Bitcoin finds itself in a ranging market, which signifies an accumulation zone. 
On the other hand, Santiment has acknowledged that BTC supply on crypto exchanges is back to high levels. The on-chain metrics provider explained:
"The supply of Bitcoin sitting on exchanges is currently back to its highest level since January 14th. The 4-month high is indicative of fear."
Nevertheless, financial analyst William Clemente trusts that big money is buying the fear. 
Bitcoin ETF is the next rocket fuel
According to Real Vision Group CEO Raoul Pal, Bitcoin ETF is the next rocket fuel in the market. He noted:
"The ETF is the next rocket fuel for this market. The Wall of Money keeps coming, but it takes time for everyone to get internal approvals. I have so many conversations helping hedge funds."
Bitcoin Exchange Traded Fund (ETF) is a type of security that tracks the overall price of Bitcoin and enables investors to trade and purchase shares of it on traditional exchanges, circumventing crypto trading platforms.
In March, Jesse Powell, the co-founder and CEO of leading American crypto exchange Kraken, suggested that the crypto market was entering the early stages of mainstream adoption due to the rise in popularity of Bitcoin ETF.
For instance, at least 6 US Bitcoin ETF applications from Wisdom Tree, VanEck, NYDIG Asset Management, Valkyrie Digital Assets, Skybridge and First Trust, and Fidelity Investments are currently awaiting approval. 
Image source: Shutterstock
Neironix – Rating analytical agency
© 2021 "Neironix.io" network edition. Founders: Мараховка А.В.,
Венгерец А.В.,
Худяков Э.А.,
Ахмиджанов Д.Р.,
Чичеров А.В.
Certificate of registration of mass media: ЭЛ № ФС 77 – 77144 by 08.11.2019.
Issued by the Federal service for supervision of communications, information technology and mass communications.
Editor-in-chief: Худяков Э.А, e-mail address: Ie@neironix.io,
editorial phone: +79825071222. 18+
Bitcoin Is Still the Cryptocurrency to Own Despite Current Struggles, says SkyBridge Capital Founder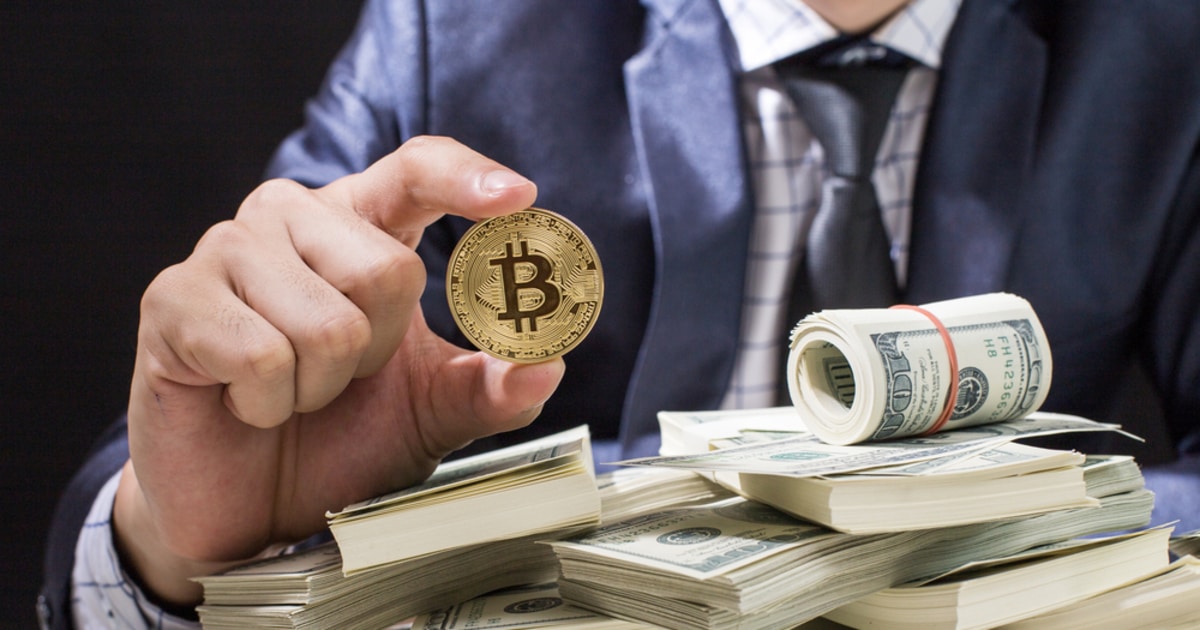 After hitting an all-time high above $64,500 in mid-April, Bitcoin (BTC) has been struggling to breach the $60k price level as corrections have been imminent.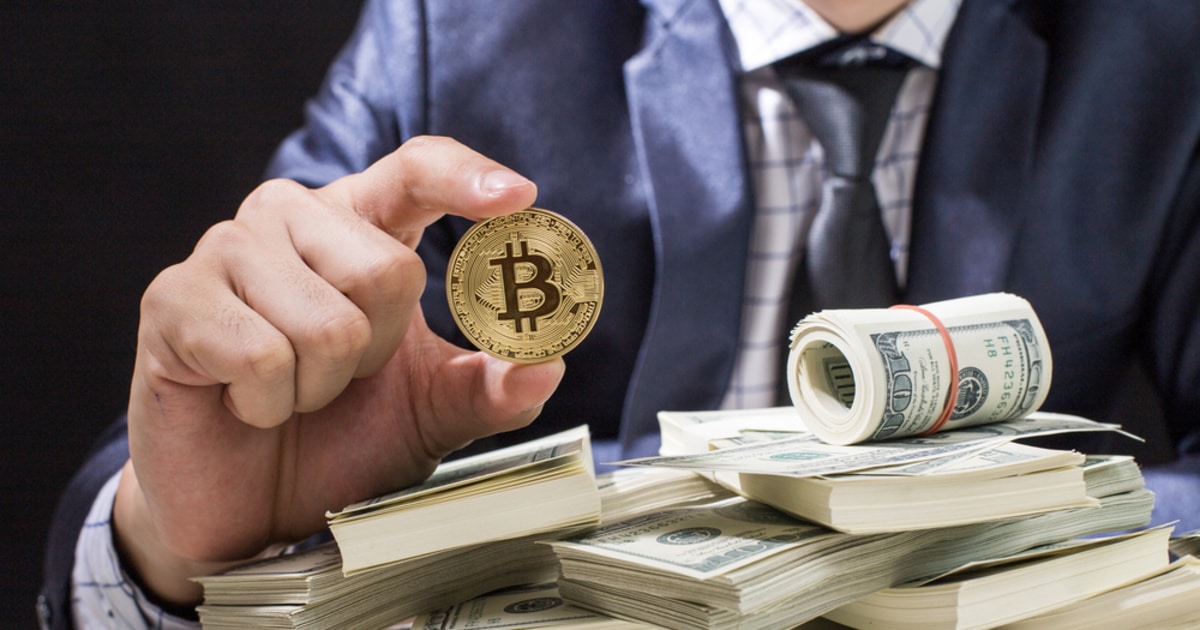 The leading cryptocurrency recently nosedived to lows of $46K as Tesla Inc. announced that the company would shun BTC transactions due to negative environmental factors. 
Nevertheless, SkyBridge Capital founder Anthony Scaramucci believes that Bitcoin is still the cryptocurrency to watch because it has attained "escape velocity." He explained:
"Bitcoin is still the cryptocurrency to own even as it struggles in recent weeks while altcoins surge."
Bitcoin is still a viable investment vehicle
Scaramucci, who served as the White House communications director under President Trump's administration, pointed out that it was important for people to hold at least some BTC or they will be sure to miss out. 
He explained:
"Even with growing prominence of altcoins, Bitcoin has been able to maintain its supremacy as the apex predator in digital currency."
The SkyBridge Capital founder has been voicing his advocacy for Bitcoin, as evidenced by SkyBridge's overall BTC exposure of nearly $385 million.
Earlier this year, Scaramucci noted that it was the new age of micro investors as retail traders shunned Wall Street and triggered bull runs in stocks like GameStop Inc., which was positive for Bitcoin (BTC).
He acknowledged that the GameStop phenomenon served to emphasize financial decentralization as low-cost trading and smartphones were coming in handy by democratizing the traditional way of managing money.
Bitcoin's dominance falls
Bitcoin has been in a consolidation state since it hit record-highs above $64.5k last month. BTC is trading below the psychological mark of $50k at $44,408 at the time of writing, according to CoinMarketCap.
The lack of upward momentum recently made Bitcoin's dominance fall to 44%, which is the lowest level BTC has gotten since 2018. 
Nevertheless, crypto analyst Carl Martin tweeting under the pseudonym The Moon believes that such drops are usually followed by a 30% pump in the Bitcoin market. 
Image source: Shutterstock