Happy trails: Take a hike, now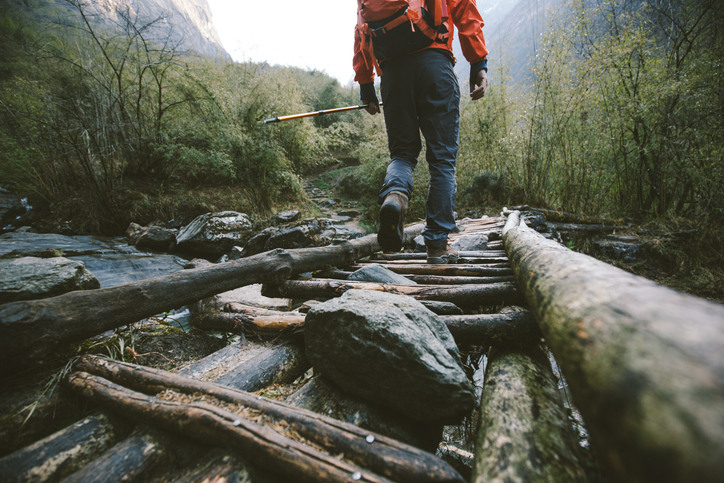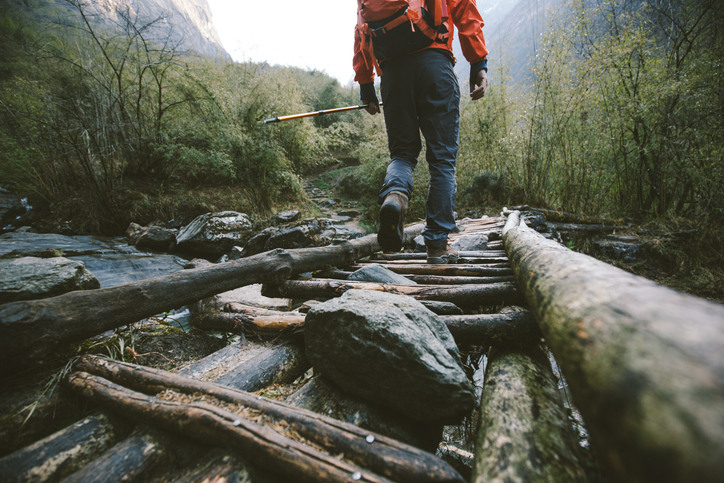 While the COVID-19 pandemic is not over by any means, more people are getting vaccinated, and restrictions are gradually lifting. After too much time spent inactive and indoors, what better way to move your body and enjoy nature than by taking a hike? In many ways, hiking is the ideal antidote to a global pandemic, as it can heal both body and soul.
Enjoy the benefits of a hike
Like power walking, hiking offers a moderate-intensity cardio workout, provided your route includes some hills or inclines. Trekking on uneven surfaces engages your core muscles and improves your balance.
Hiking also is a mood booster. Research shows that spending time in green spaces, like nature trails and wooded areas, can reduce stress, anxiety, and depression. It doesn't matter if you hike alone or with others.
The CDC still suggests people maintain social distancing during outdoor activities, including hiking, since it's not possible to know who is fully vaccinated. You also should wear a mask around people who are not in your household or in your personal pod.
Many local, state, and national parks are still closed or have limited access, but some trails may be open in your area or will reopen soon. (Check out these sites to find the status of local trails near you: National Park Service, American Trails, and American Hiking Society.)
Ready to hike?
Before you lace up your hiking boots, make sure you're well prepared. After all, it's probably been a while since you've been out in the world. Here are some tips.
Work on your walking. If your walking endurance needs some work, begin a regular walking program in your neighborhood. Walk daily for 10 to 20 minutes, and wear a step counter to motivate you.
Safety first. If you can't hike with someone, let a friend or family member know where you will hike and for how long. Bring your cell phone and a local map, if needed.
Apply sunscreen. Even if you mostly hike in the shade, you can still get sunburned. Always wear sunscreen with at least 30 SPF that blocks both types of ultraviolet rays — UVA and UVB —and a lip balm with sunscreen. Apply about 20 minutes before your hike, and then reapply every two hours.
Protect against ticks. Ticks are common in the US and can spread serious illnesses, such as Lyme disease and Rocky Mountain spotted fever. Ticks are often found in wooded, bushy, or grassy areas. Wear light-colored clothes with long sleeves and long pants, if possible. Use insect repellent that is effective against ticks on exposed skin, clothes, and hiking gear. Do a thorough tick check after hiking. Know what to do if you find a tick on your body — and what signs suggest you might have been bitten by one, such as a rash or flulike symptoms. Contact your health provider right away for advice and appropriate treatment.
Stay hydrated. Drink water before, during, and after your hike. Pay attention to your thirst (if you are thirsty, you are likely already dehydrated.) Set a timer on your phone or sports watch to remind you to drink at regular intervals.
Watch the weather. If you are not sure about the forecast, wear layers that you can add or take off depending on the temperature. Carry a rolled-up windbreaker, rain jacket, or poncho in a backpack.
Support yourself. Invest in hiking or trail shoes with good ankle support. Wear calf-length socks to protect your legs. Hiking with walking poles can help you navigate tricky terrain and support your knees.
The post Happy trails: Take a hike, now appeared first on Harvard Health Blog.
5 Simple Tips To Make Homemade Omelette Tastier And Fluffier
When you want a filling breakfast in just a matter of minutes, eggs come handy. One can have them boiled or half fried. But when it comes to preparing an omelette, not many can reach that benchmark of a perfect omelette. Ideally, this item is considered to be flawless only when it is fluffy. If you have been making tasty omelettes yet struggling to add the fluffiness to them, fret not. We are here with these 5 tips to score a ten on ten in the omelette department.
Here Are 5 Simple Tips To Make Your Omelette Tastier And Fluffier
1. Add tiny amounts of milk or cream while preparing the batter. This will help the omelette fluff up in the desired way.
2. Use butter. Make sure you put melted butter on the pan before you add eggs. Eggs should be added to the pan only after the bubbles from the heated butter die down.
3. Another important tip is to whisk the egg white and yolk separately till they thicken. You can later fold the yolks in the whites with a dash of salt and pepper.
(Also Read: This Overloaded Spanish Omelette Is Indulgence Overload)
4. Adding plain carbonated water or soda water to the whisked eggs is another trick to make a fluffy omelette.
5. Try not to add too many heavy toppings. Using ingredients like cheese, tomatoes, mushrooms or onions can help it stay light and fluffy.
Not just breakfast but you can now have omelette even as a loaded evening snack. Try this recipe of pocket-size cheese omelette which is creamy and tasty. A sprinkle of various spices and the goodness of spinach can give it a nutritious twist.  Mumbai-style masala omelette pav is another yummy recipe, we bet you will love to prepare at home.
(Also Read: Use Leftover Eggs Omelette To Make Omelette Curry For Protein-Rich Indian Meal)
Now, that you have a couple of mouth-watering omelette recipes and tips to make them fluffier, what are you waiting for?
Is It A Barfi, Is It A Halwa? Make Halwai-Style Sohan Halwa At Home And Know For Yourself
The moment you step foot in a quintessential North Indian sweetmeat shop, you are bound to stumble upon some usual suspects. Gulab jamun, Kaju Katli and Rasgulla occupy a dedicated slot, then there are confectionaries that often look like a fusion of two sweets. They are often the most colourful of the lot, for which they invite much intrigue. Yes, the world may have just woken up to the concept of 'fusion food', our Halwai wallahs have been 'fusing' mithais since forever. One of the most iconic mithais which is essentially a cross between a halwa and a barfi is Sohan Halwa.
(Also Read: 11 Best Mithai Recipes | Popular Indian Dessert Recipes)
Sohan Halwa is an incredibly popular sweet in North India and Pakistan. There are many legends associated with it. It is said that the dessert has its roots in Persia. The word 'sohan' itself is of Persian origin and is taken from an almost identical brittle confection called sohan-e-qom (of Iranian cuisine). As the sweet travelled borders, it got adopted in numerous ways according to the local palate. Ghantewala, an iconic sweet shop of old Delhi established in the year 1790, used to sell a much softer version of the mithai. Ghantewala sweetshop may have had to pull its shutters in the year 2015 due to financial constraints, but its sohan halwa is etched in our hearts forever.
(Also Read: 8 Unique Desserts You Will Find Only In India)
How To Make Halwai-Style Sohan Halwa | Halwai-Style Sohan Halwa Recipe
Coming to the ingredients of the dessert and what makes it so iconic. Sohan Halwa starts out as a usual halwa. In big vessel, water, milk, sugar and cornflour are and boiled until it obtains a semi-solid consistency. Oodles and oodles of ghee is added to the halwa that gives it its characteristic depth, richness and sheen. Then come in the nuts and cardamom. This halwa is shaped like circular discs and is sold in a much solid form as compared to other halwas.
You can also try making Sohan halwa at home. It is not very difficult, but it does require a good amount of patience. Which classic sweet doesn't, right? Here is an easy version of Sohan Halwa that you can try at home. Do let us know how you liked it in the comments below.
 
About Sushmita SenguptaSharing a strong penchant for food, Sushmita loves all things good, cheesy and greasy. Her other favourite pastime activities other than discussing food includes, reading, watching movies and binge-watching TV shows.
Pfizer, Moderna vax powerfully effective, finds CDC analysis – ET HealthWorld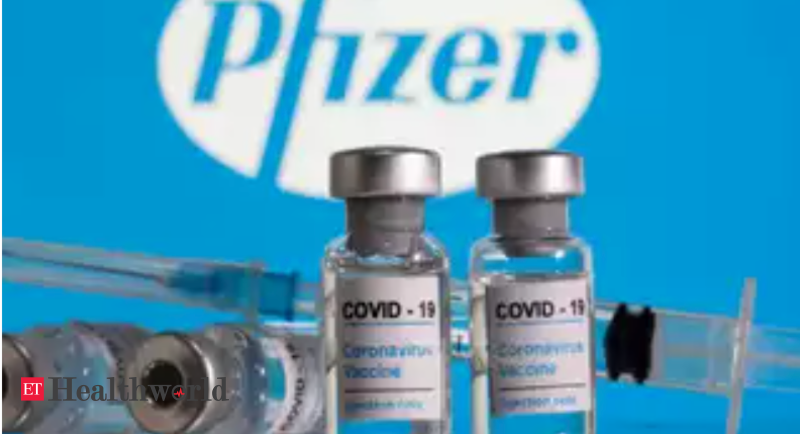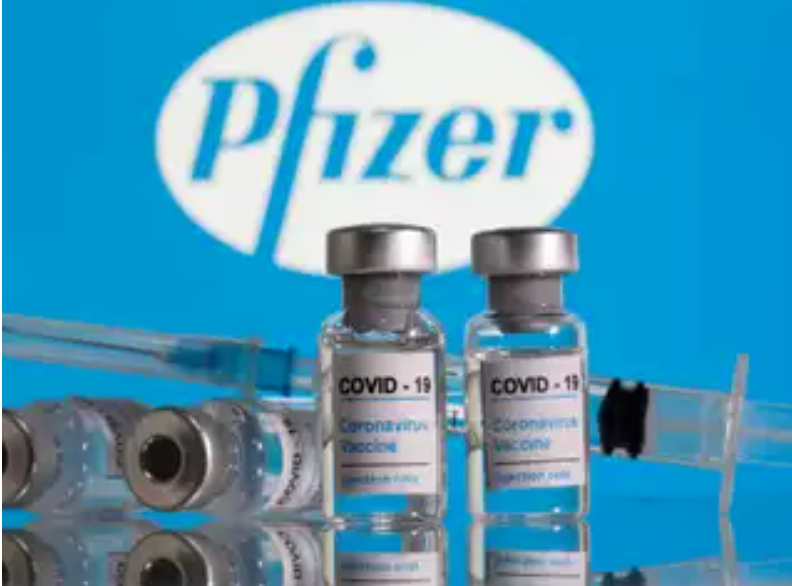 The
Pfizer-BioNTech
and
Moderna
coronavirus vaccines
are 94% effective at preventing symptomatic Covid, according to a new study of over 1,800
health care workers
in the US. The research, which the
CDC
released on Friday, provides yet more evidence that the vaccines are working well even outside controlled clinical trials.
"This report provided the most compelling information to date that Covid vaccines were performing as expected in the real world," Dr. Rochelle Walensky, the CDC director, said on Friday.
The findings are based on an ongoing study of health care workers in 25 states. This interim analysis included data on 1,843 health care. Over 80% of participants were female. Some 623 workers tested positive between January and mid-March. Those who were fully vaccinated were 94% less likely to develop symptomatic infections than their unvaccinated peers, the study found. The figures are consistent with the efficacy estimates from the clinical trials.
The scientists also found that a single dose of the two-shot regimen was 82% effective at preventing symptomatic infection. That figure is higher than has been reported in other studies and may be a result of the relative youth of the participants, who had a median age of 37 to 38. nyt