Facebook Workplace Tool Grows to 7 Million Subscribers as Jobs Go Remote
Facebook's Workplace business software has grown by about 40 percent in a year to reach seven million paying subscribers as the pandemic accelerated a remote work trend, the company said Tuesday.
The service, which companies can use as an internal social network to communicate with employees, still trails behind top rivals like Teams which Microsoft says now has some 145 million daily active users.
Facebook said it has notched up some big users like Starbucks coffee chain and the World Health Organization.
"We built Workplace as an internal version of Facebook to run our own company, and it was so useful we started letting other organisations use it too," Facebook chief Mark Zuckerberg said in a post.
From about a year ago the number of paid subscribers has grown by 40 percent, he added.
As the pandemic closed offices due to health risks, companies shifted to having employees tend to jobs online when possible.
Use of video and collaboration platforms hosted by companies including Zoom, Slack, Microsoft, and Google rocketed.
As some firms plot returns to office life, it is likely that "hybrid" work models that mix remote and on-site work will become a norm at businesses.
---
Is Mi 11X the best phone under Rs. 35,000? We discussed this on Orbital, the Gadgets 360 podcast. Later (starting at 23:50), we jump over to the Marvel series The Falcon and the Winter Soldier. Orbital is available on Apple Podcasts, Google Podcasts, Spotify, Amazon Music and wherever you get your podcasts.
(This story has not been edited by NDTV staff and is auto-generated from a syndicated feed.)
Top 10 trending phones of week 19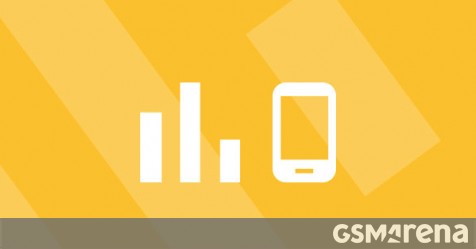 After being the dominant force in our trending chart for the past couple of weeks Xiaomi is finally seeing some challange.
While the Redmi Note 10 Pro and Redmi Note 10 still take the top two spots it's the newly announced Asus Zenfone 8 that completes the podium.
We then have the Poco X3 Pro and Samsung Galaxy A72 to round up the top five.
The Poco F3 is down in sixth ahead of four more Samsung phones. The Galaxy S21 Ultra has overtaken the A52 5G, while the Galaxy A12 retains ninth.
The Samsung Galaxy A52 returns to the chart to round up the top 10.
The Redmi K40 Gaming and the Mi 11 Ultra wave goodbye to the top 10, but it's unlikely that we've seen the last of them.
Flashback: a brief history of Bluetooth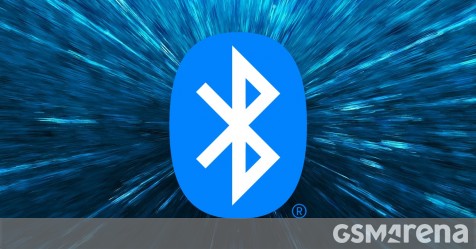 It took years but USB eventually replaced the weird proprietary connectors of early mobile phones. However, years before USB became the norm another data transfer technology wanted to unite all electronics – and it didn't even use wires.
From Infrared to Bluetooth
Bluetooth was developed by Ericsson in the 1990s. It is named after the 10th century Danish king Harald "Bluetooth" Gormsson, who united Denmark and Norway. The Bluetooth logo combines the runes ᚼ and ᛒ, which are Harald's initials.
The name (which was actually proposed by an Intel engineer) signified the ambition to become the unifying standard for all kinds of electronics – phones, computers and various accessories.
At the time data cables (serial or USB) were used to, for example, sync data between your computer and your PDA, infrared was available as a wireless option. However, that required line-of-sight, meaning you had to "aim" the two devices at each other during the data transfer.
Bluetooth was omnidirectional, though it worked at around 10m (30 ft) maximum, so it didn't really have a range advantage. Nor a speed advantage – version 1.0 topped out at 721 Kbps.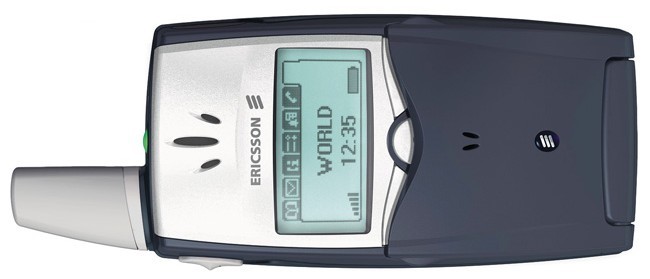 The Ericsson T39 was the first mobile phone with Bluetooth
That was plenty for the original use-cases planned and so the first Bluetooth-enabled phone was unveiled in 2000 – an Ericsson, of course, the T36. However, that wasn't the first Bluetooth phone to actually hit the stores (the T36 was canceled).
The Ericsson T39 pioneered the tech, launching in 2001. That same year IBM introduced the ThinkPad A30 laptop with a Bluetooth connection built in. Now you could sync your phone and computers wirelessly.
The first Bluetooth accessories
The first-ever Bluetooth device was a wireless headset unveiled in 1999, which won the "Best of Show Technology Award" at COMDEX. Soon after the first Bluetooth car kits actually came out in 2001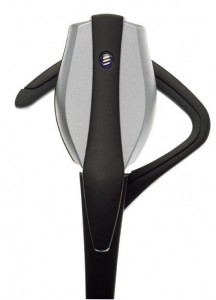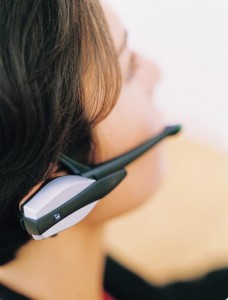 Ericsson's first Bluetooth headset (image credit)
They were mono-only, but they served an important purpose – countries around the world were already looking to ban the use of phones while driving. For example, the UK made it illegal on December 1 2003 with fines starting at £30, but they could rise to £1,000.
The first stereo headphones would arrive in 2004. Strangely, that happened a year after the first Bluetooth-enabled MP3 player hit the market.
The Benefone Esc! from 1999 was the first phone with a built-in GPS receiver, but it would be many years before that feature became standard – Bluetooth to the rescue! In 2002 Socket unveiled the first stand-alone GPS receiver that could send positioning data to a mobile device – a Pocket PC, in this case. It cost $450, almost as much as the Pocket PC itself.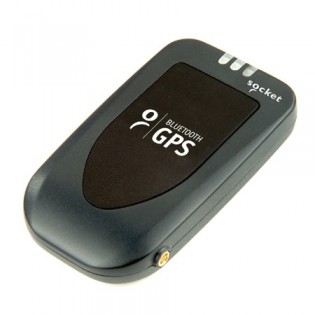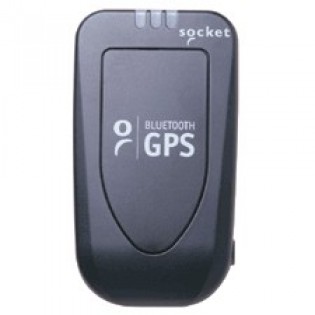 The first-ever Bluetooth GPS receiver for mobile devices
The first Bluetooth mice, keyboards and printers came out in the early 2000s too. Those were more suitable for computers, which were gaining Bluetooth abilities through add-in cards and (soon) USB dongles.
Going faster
Bluetooth 2.0 was unveiled in 2005 with "EDR" (Enhanced Data Rate), which tripled the transfer speed to 2.1 Mbps. It was an optional feature and it was still too slow for heavy duty data transfers. The new standard did also boost the range to 30m (100 ft).
But the true boost to performance would come in 2009 with Bluetooth 3.0 and "HS" (High Speed), which achieved 24 Mbps. This used a Bluetooth link to do the handshaking between the two devices than handed off the data to 802.11 hardware – so it was actually Wi-Fi that did the heavy lifting.
But with things like Wi-Fi Direct on the horizon and ever faster cell network speeds, fast Bluetooth would quickly become irrelevant.
Going further
Bluetooth 4.0, aka Bluetooth Low Energy, came in 2010 and wasn't – wasn't Bluetooth, we mean. The project started at Nokia under the name Wibree, but that would be incorporated into the next generation of Bluetooth.
Version 4.0 was slower, it topped out around 1 Mbps, but it was a lot more power efficient, allowing for battery operated accessories to be created (think fitness sensors, healthcare devices, etc.). They could work for years on a single coin cell battery.
Bluetooth 4.0 also extended the operation range to 100m (330 ft.) and lowered the typical latency quite a bit. This release also introduced the Multipoint feature, which allows Bluetooth headphones to be connected simultaneously to two devices (e.g. your phone and your laptop).
Next came version 5.0 in 2016. It significantly improved the maximum range, reaching 240m (800 ft) with line of sight and up to 40m (130 ft.) indoors. That came at the cost of data speed, but at closer rangers 5.0 could double the speeds of its predecessor (up to 2 Mbps).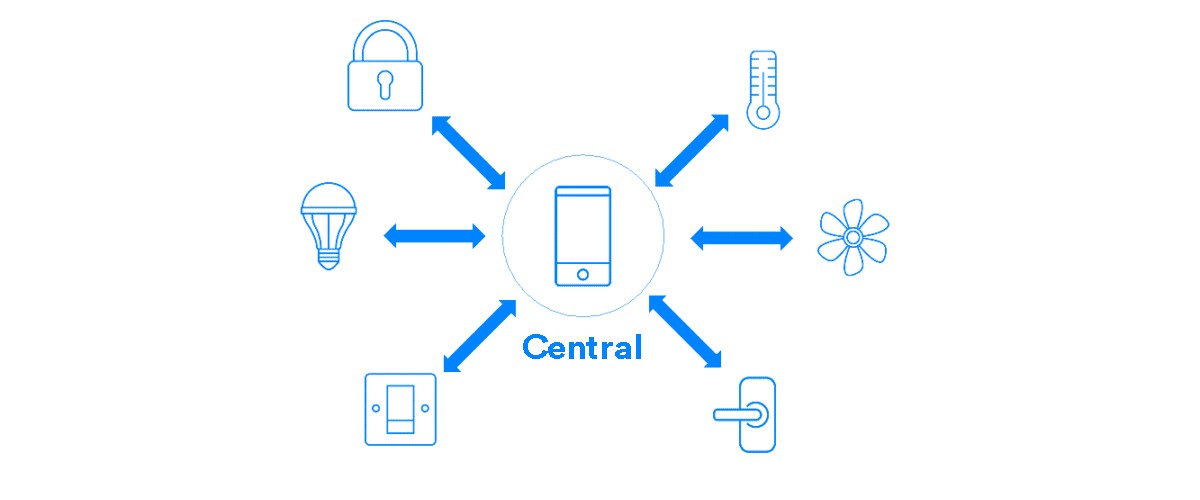 Bluetooth has been used in smart home applications since the early days, but it is now even more prevalent. From smart light bulbs to smart bathroom scales, its low power requirements, impressive range and ability to seamlessly connect two gadgets has made it more popular than ever.
Rapid growth and what comes next
By 2003 Bluetooth had become extremely successful with 1 million BT-enabled devices shipping every week. That grew to 3 million a week the following year, then to 5 million in 2005. By 2006 there were already 1 billion Bluetooth devices out and about with 10 million new ones joining them every week.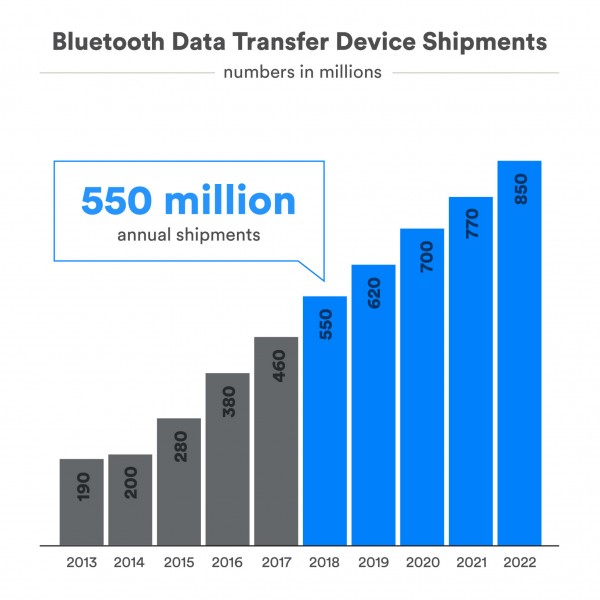 There's no sign of Bluetooth 6.0 yet and there's a new wireless technology that is gaining traction – Ultra Wide Band or UWB. It covers the high-speed data transfer use case that Bluetooth abandoned years ago and has the ability to sense the direction of a connected device (so can Bluetooth, by the way). For now at least Bluetooth and UWB co-exist peacefully, but it's not inconceivable that the two may clash down the road.
Week 19 in review: Zenfone 8/8 Flip are here, look at the Huawei P50, Pixel 6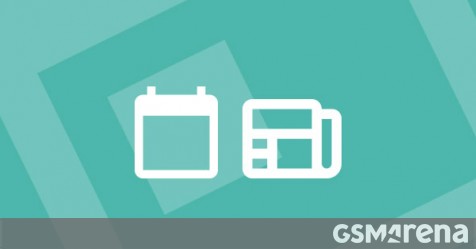 Another week is done, so let's recap it. Starting with the iPhone 13 and 13 Pro, which will have bigger camera islands, due to their better camera hardware. The entire iPhone 13 series are also going to be slightly thicker.
Asus unveiled the petite Zenfone 8 and the larger Zenfone 8 Flip with a rotating triple camera system. The pair is already available in Europe and Taiwan.
We saw renders of the upcoming Huawei P50 series, which show three camera sensors in one camera ring and a separate one for the rumored 1-inch main camera. Currently the closest to that coveted 1-inch size is the 1/1.12-inch Samsung sensor that adorns the Xiaomi Mi 11 Ultra. The Huawei P50 is expected to have a 13-90mm equivalent camera setup. The renders don't clearly show a periscope, so we could be looking at a variable-zoom lens, similar to the one on the Sony Xperia 5 III and 1 III.
The Google Pixel 6 series broke cover with a couple of renders of what's allegedly the Pixel 6 and Pixel 6 Pro. The pair has adopted a unique design with an orange accent color. We see two cameras on the Pixel 6 and three on the Pixel 6 Pro – no word on sensors or specs, but the renders clearly show we shouldn't expect a periscope.
Sony's upcoming noise-cancelling earbuds – the WF-1000XM4's leaked in detailed images, showing both earbuds and the case. The earbuds look more compact than their predecessors. They should arrive on June 9, possibly featuring high-res audio.
Those were the key stories of the week – the full list is below. See you in a week!